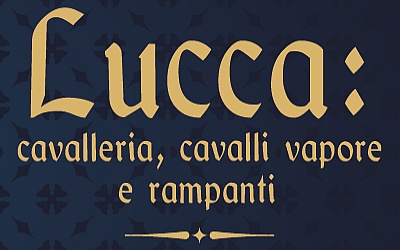 Cavalleria, cavalli vapore e rampanti is an event organised by the Toscana Caccia alla Volpe Society on Saturday 16 and Sunday 17 October at Villa Bottini and at the Equestrian Center La Luna about the historical transition period from carriages to cars.
Exhibition of vintage vehicles in the villa and participation of equestrian associations with simulation of fox hunting on horseback at the La Luna Equestrian Center on the banks of the Serchio river.
Program:
Saturday 16 October
3: 30 pm / 7:30 pm - Villa Bottini | Opening and conference with presentation of the books " Quando l'automobile distrusse la cavalleria " by G. Caponetti, UTET and " Il Reggimento Cavalleggeri Lucca 16° " by B. Giannoni, Tralerighe Libri.
At the same time it is possible to visit the exhibition " Cavalli tra le nuvole " by Giovanni del Bianco.
Sunday 17 October
9:30 am / 12:30 pm - La Luna Riding Center | Fox hunting (simulated). Departure scheduled for 10:00. Capture and return scheduled for around 12:30.
Dates
October 16 / 17, 2021
Start / End Time
3:30 pm / 7:30 pm (October 16) - 9:30 am / 12:30 pm (October 17)
Place
Villa Bottini. Via Elisa, 9 / Centro Equitazione La Luna. Via Terrazza Petroni, 877 - Lucca