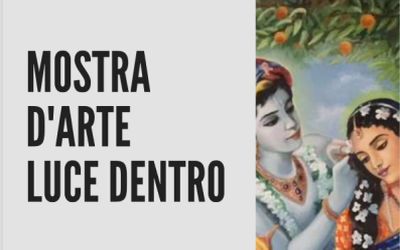 Luce dentro (Light inside): a journey into Spirituality where feminine and masculine elements meet for a different and aesthetic experience.
Personal exhibition of paintings by the artist Luciano Besi, from 24 June to 25 July in the Church of Santa Caterina.
A project with a series of paintings based on a combination of ethics and aesthetics leading visitors through a journey into inner beauty and sacred elements.
During the exhibition the painter will personally present some relaxation and meditation sessions.
Dates
June 24 / July 25, 2021
Start / End Time
5:30 om / 9:30 pm (wed., thu.); 5:30 pm / 10:30 pm (fri.); 10:30 am / 10:30 pm (sat., sun.)
Place
Santa Caterina church. Via del Crocifisso, 1 - Lucca