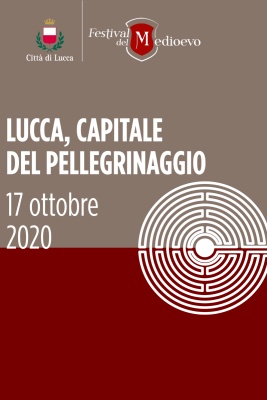 Lucca, a splendid city in north-western Tuscany, is a real junction of the routes that led to Rome, Jerusalem and Santiago, and preserves memories and symbols of an era marked by the great journeys of faith.
Lucca, capitale del pellegrinaggio (the capital of pilgrimage), is held on Saturday 17 October at 5:00 pm in the San Romano auditorium.
A day dedicated to the theme of pilgrimage and to the Cathedral of San Martino. A moment of historical disclosure open to the public. An invitation to rediscover this extraordinary and profound historical and cultural heritage. The program is available here (pdf).
Reservations are required subject to availability writing an email to prenotazioni@festivaldelmedioevo.it (please supply for each single participant: surname and name; place and date of birth; address; telephone number).
Start / End Time
5:00 pm / 8:00 pm
Place
Auditorium di San Romano. Piazza San Romano - Lucca