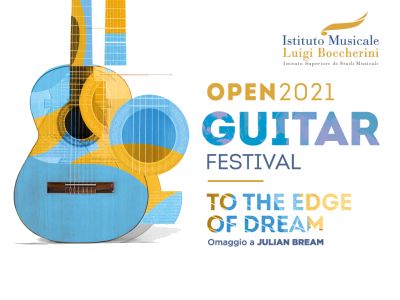 A rich program has been scheduled for the 2021 edition of the 12th concert season Boccherini OPEN.
Concerts, performances, art notes in concerts and events with special guests. A program including Open Piano, Guitar festival and the Bass festival focusing every year on a different author.
In the program on Tuesday 13 April
9:00 pm / 10:30 pm - YT / channel.ISSM Boccherini | OPEN. Guitar Festival - Andrea De Vitis, guitar concert.
Music by De Falla, Granados, Villa-Lobos, Tansman, Gilardino.
The complete program of the festival is available on the website www.boccherini.i Poster OPEN Guitar Festival (.jpg).
Dates
april / december 2021
Start / End Time
9:00 pm / 10:30 pm