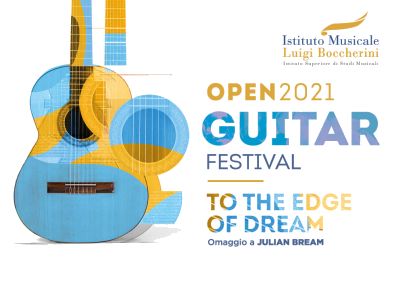 A rich program has been scheduled for the 2021 edition of the 12th concert season Boccherini OPEN.
Concerts, performances, art notes in concerts and events with special guests. A program including Open Piano, Guitar festival and the Bass festival focusing every year on a different author.
In the program on Wednesday 14 April
9:00 pm / 10:30 pm - YT / channel.ISSM Boccherini | OPEN. Guitar Festival - Andrea Dieci, guitar concert.
Music by Roberto Gerhard, Benjamin Britten, Tōru Takemitsu, William Walton.
The complete program of the festival is available on the website www.boccherini.it. Poster OPEN Guitar Festival (.jpg).
Dates
april / december 2021
Start / End Time
9:00 pm / 10:30 pm