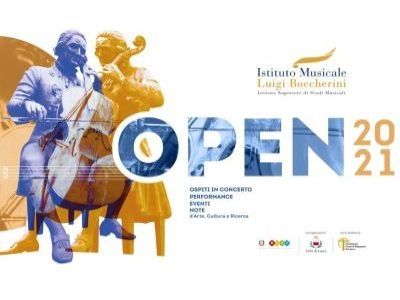 Concerts, performances, art notes in concerts and events with special guests. A program including concerts, masterclasses, conferences and seminars, will characterize the rich billboard of the Boccherini OPEN 2021 music season.
In the program on Monday 10 May
3:00 pm / 4:00 pm - Music highschool "L. Boccherini "| OPEN - Note d'arte, cultura e ricerca. Seminar Il clarinetto nelle sinfonie di Beethoven - Notes on art, culture and research. Seminar entitled The clarinet in Beethoven's symphonies. Marco Ortolani, clarinet.
The complete program of the festival is available on the website www.boccherini.it.
Dates
april / december 2021
Start / End Time
3:00 pm / 4:00 pm
Place
Music highschool "L. Boccherini". Piazza del Suffragio, 6 - Lucca