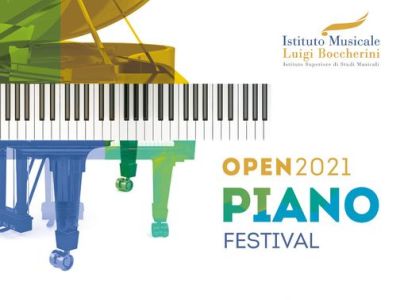 A rich program has been scheduled for the 2021 edition of the 12th concert season Boccherini OPEN.
Concerts, performances, art notes in concerts and events with special guests. A program including Open Piano, the Guitar festival and the Bass festival focusing every year on a different author.
In the program on Friday 9 April
9:00 pm / 10:30 pm - YT / channel.ISSM Boccherini | OPEN Piano - Matteo Cardelli, piano concert.
Music by Wolfgang Amadeus Mozart (1756 – 1791), Sonata in D major, K 576 - Allegro, Adagio, Allegretto; Ludwig van Beethoven (1770 - 1827), Sonata No. 7 in D major, op. 10 n. 3 - Presto, Largo, Minuetto: Allegro, Rondò: Allegro; Franz Schubert (1797 - 1828), Sonata no. 13 in A major D 664 (Op. Post. 120) - Allegro moderato, Andante, Allegro.
The complete program of the festival is available on the website www.boccherini.it. Poster OPEN Piano (.jpg).
Dates
april / december 2021
Start / End Time
9:00 pm / 10:30 pm