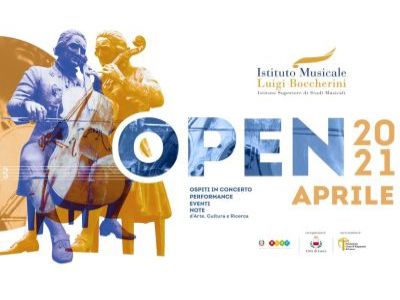 Concerts, performances, art notes in concerts and events with special guests. A program including concerts, masterclasses, conferences and seminars, will characterize the rich billboard of the Boccherini OPEN 2021 music season.
In the program on Sunday 11 April
6:00 pm / 7:30 pm - YT / channel.ISSM Boccherini | OPEN - Sonar di Lauto. Massimo Lombardi, Renaissance lute, Baroque guitar in concert.
Music by: Vincenzo Capirola, Luys De Narváez, Vincenzo Galilei, Giovanni Girolamo Kapsperger, Antonio de Santa Cruz, Giovanni Battista Granata.
The complete program of the festival is available on the website www.boccherini.it. Poster OPEN April (.jpg)
Dates
april / decembre 2021
Start / End Time
6:00 pm / 7:30 pm