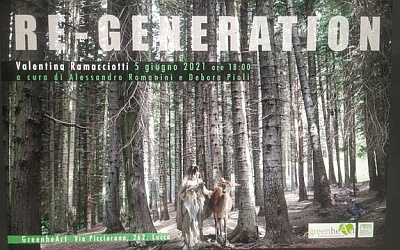 Exhibit Re-Generation from June 5 to 30 by Valentina Ramacciotti at GreenheArt.
The artist, photographer, writer and teacher of art subjects, has been developing research for over 20 years, linked to nature and its functions as the "Zeitgeist seismograph".
On display the aspects of nature captured in the relationship with the human dimension, and the - very often traumatic - consequent impact. A photographic story where human dimension is located in an Arcadian context, where you can meet life or death.
Opening of the exhibition in the presence of the artist on Saturday 5 June at 6:00 pm.
Start / End Time
9:00 am / 7:00 pm (mon. / sat.) - 9:30 am / 1:00 pm (sun.)
Place
GreenheArt. Via Picciorana, 262 - loc. Picciorana. Lucca