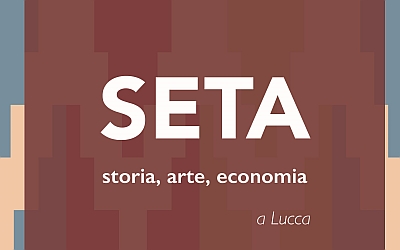 On Saturday 3 July at 5:00 pm at Castello di Porta San Pietro inauguration of the art exhibition Seta - Storia, arte, economia a Lucca. Storia della seta tra cultura e arte. (Silk - History, art and economy in Lucca. The history of silk through culture and art)
The exhibition, open until 8th August, analyzes and promotes the history of silk from its origins in China to the present day with a particular focus on the importance of silk art in Lucca.
Precious fabrics, old photographs, Japanese woodcuts, antique gold brocades, dresses and kimonos tell the story of silk from its discovery in China, to the first encounter with the Roman Empire, its production in Italy from the 7th century to the scourge of pebrina in the mid-19th century and the solution of healthy silkworms in Japan. Results of the latest researches and studies have contributed to enriching the art, silk of Lucca and its socio-economic impact.
In addition to the exhibition, many collateral events: conferences, guided tours, workshops, online events.
Lucca Info & Guide organizes guided tours within the exhibition and thematic itineraries in the city and workshops for children and families. Info and reservations on the FB page / www.facebook.com/LuccaInfoeGuide.
Dates
July 3 / August 8, 2021
Start / End Time
4:00 pm / 8:00 pm (wed. / fri.) - 11:00 am / 1:00 pm - 4:00 pm / 8:00 (sat.). Closed on mon. and tue.
Place
Castello di Porta San Pietro. Via delle Mura Urbane, 6 - Lucca