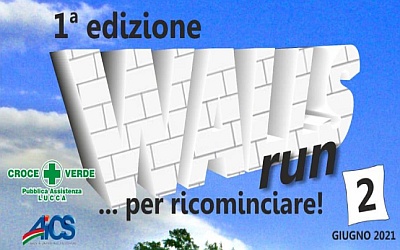 The desire to come back to normal life is strong, but it is also important to get back into the game and feel the emotion of competing in a race.
Walls Run is the 1st edition of a competitive race on the city wall of Lucca of 12/21 Km equal to 3/5 wall laps.
The start of the athletes is staggered from 7:00 am to 9:00 am from Baluardo San Salvatore near the Casa del Boia museum.
Each participant for the two races is monitored and timed by the specialists of the Endu association, while the results will be approved by the culture and sport association Aics for the athletics and running sector.
Admission for competitors affiliated to each institution and category in possession of the competitive medical certificate.
Start / End Time
7:00 am / 12:00 pm
Place
City walls, old town centre - Lucca