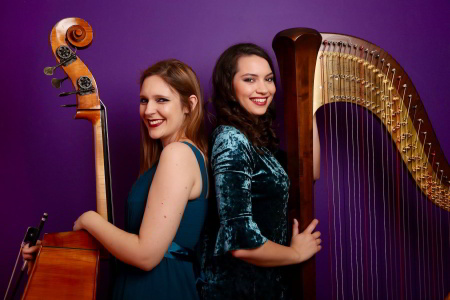 The Giglio theater opens the "digital season" with a totally new streaming edition. Talk and music to reveal and tell about the various aspects of being a musician, proposing ideas and suggestions to the audience.
A combination between educational TV series and live recitals, retracing ten titles of the Puccini repertoire, from Le Villi to Turandot. A series of appointments of 45 minutes each, every two weeks.
In the program today, Saturday 5 December
6:30 pm - Online streaming on FB / Teatro del Giglio, YT / Valentina Ciardelli – Zappawoman | XXI Ars Nova – How I met Puccini. Le Villi: artisti e sponsor, un rapporto di fiducia secolare. (Le Villi: artists and sponsors, a centuries-old relationship full of trust).
From the "Carne Room" of the Trinity Laban Conservatoire of Music and Dance in London, performance by the chamber duo The girls in The Magnesium Dress: Valentina Ciardelli, double bass player and composer; Anna Astesano, harpist.
Dates
December 5, 2020 / April 25, 2021
Start / End Time
6:30 pm / 7:15 pm