Among the architecture of every century, music has always resonated in Lucca.

"At least since the sixteenth century, and at least until the end of the nineteenth, Lucca has been crowded with music and musicians and has distinguished itself for the production and organization of musical events, at times almost daily". (G. Biagi Ravenni).
Lucca can boast a musical tradition that has no equals with different expressions over the centuries and excellent names known throughout the world: Luigi Boccherini, Alfredo Catalani and Giacomo Puccini.

Land of musicians, then, but certainly no one else is loved and known as Giacomo Puccini. Manon Lescaut, La bohème, Tosca, Madama Butterfly, La fanciulla del West, Il Trittico, Turandot and the recognition of the greatness of his music is unanimous.

From the squares that host the monuments of the great musicians of Lucca, to the Museum of Giacomo Puccini's birthplace, from the rooms of the Ducal Palace where the impossible notes of Niccolò Paganini resounded, to the Cathedral of San Martino where the Puccini family were organists for a long time and where the organ still resonates today under the skilful fingers of the best international organists, from the nineteenth-century theatre to Piazza Napoleone which today hosts one of the most famous summer rock music festivals, the path of the history of music in Lucca is an inviting itinerary for enthusiasts and the curious.

The same itinerary in the footsteps of Giacomo Puccini, the house where he was born, the theatre, the cafes, is a journey back in time in 19th century Lucca among artists and intellectuals.
concerto della Lucca Musica Brass Band in piazza san Martino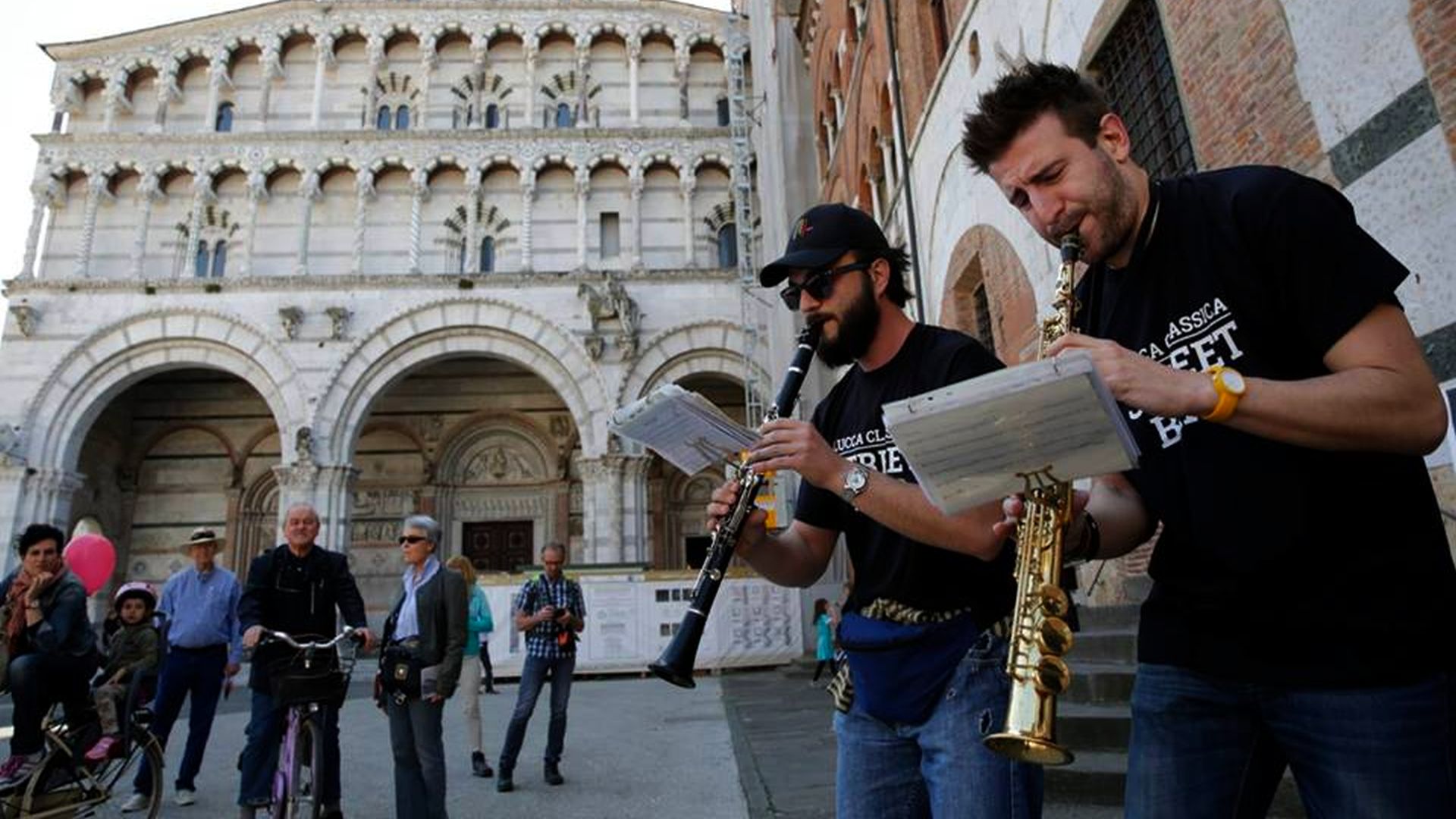 teatro del Giglio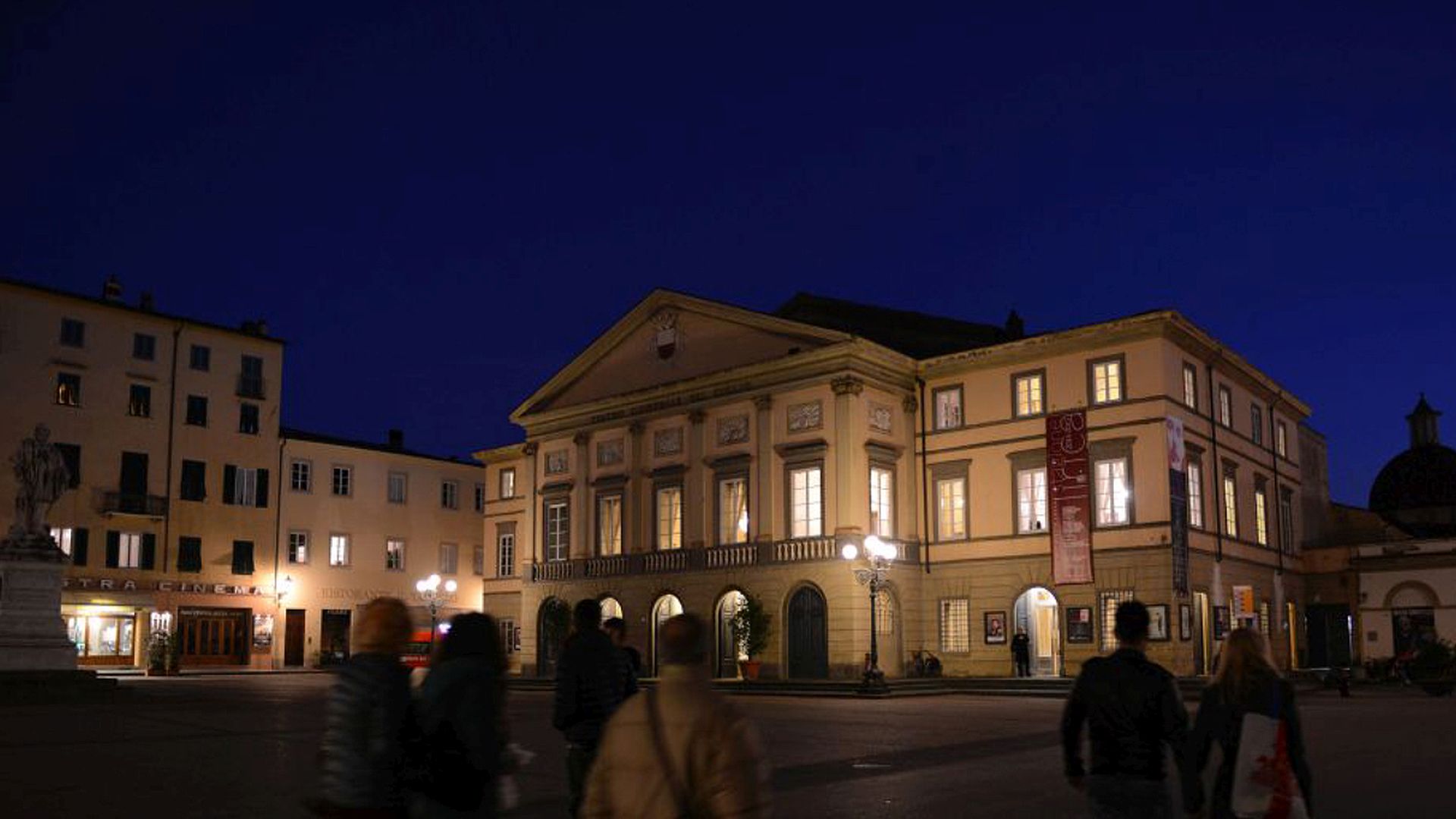 Music is in Lucca a heritage that has been handed down over time and is still cultivated.
 

Throughout the year, in canonical and singular places a lot of quality music is played: in schools, churches, monumental halls of historic buildings, in the cloisters of convents and in public squares, in gardens and private lounges in many festivals and events that give space to the many forms of music.