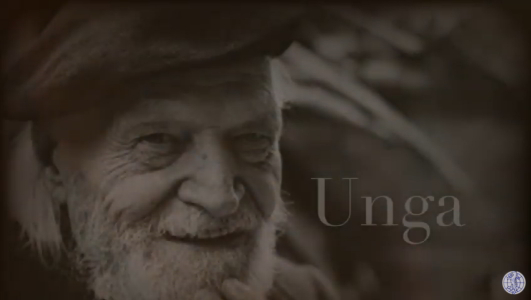 Celebrations for the fiftieth anniversary of death of Giuseppe Ungaretti, the Lucchesi nel Mondo Association presents a series of events to remember and rediscover the famous intellectual, poet and writer.
In the program on Sunday 3 January 2021 at 9.00 pm on FB / LucchesiNelMondo and on the NoiTv TV channel | Tribute to Giuseppe Ungaretti. Theatrical reading written by Fabio Stassi, entitled "Saravà – Non ho voglia di tuffarmi in un gomitolo di strade". Narrator, Marco Brinzi. Music by Laura De Luca, flute; Marco Cattani, guitar.
Giuseppe Ungaretti's long life will be revealed through a theater monologue interspersed with his immortal verses. Thin, essential lines of his lyrics in which every word, every syllable, every figure of speech still raises questions about existence today.