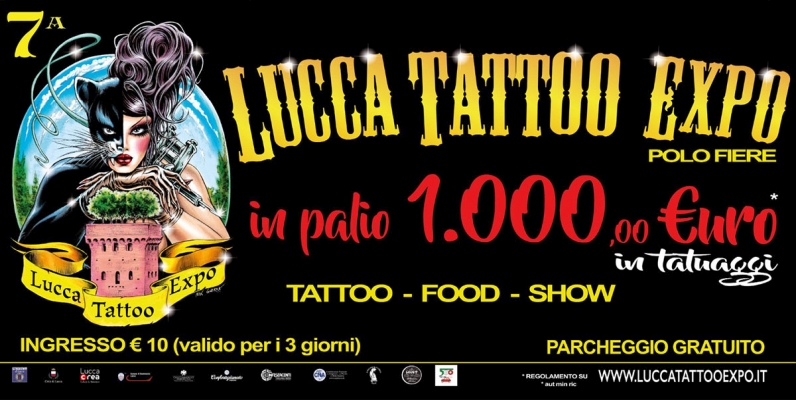 7th edition of Lucca Tattoo Expo, the Lucca event that embraces the thousand-year-old art of all-round tattooing, with tattoo artists from all over the world.
A moment eagerly awaited by all fans of leather design who are waiting for the opening of this convention of national caliber.
Three days of initiatives with cultural activities, book presentations and medical conferences held by doctors and dermatologists of the ASL of Lucca.
Over 250 well-known tattoo masters from all over Italy, but also young tattoo artists who have found a way to express themselves in this real millenary art, many merchandising companies that revolve around this world and a Tattoo contest that will award the best tattoo artist.
The complete program of the event on the official website  www.luccatattooexpo.it.
Dates
25 / 27 settembre 2020
Start / End Time
10:00 / 22:00
Place
Polo Fiere. Via della Chiesa XXXII, Traversa I, 237 - Lucca
Ticket
€ 10,00. Valid for 3 days.