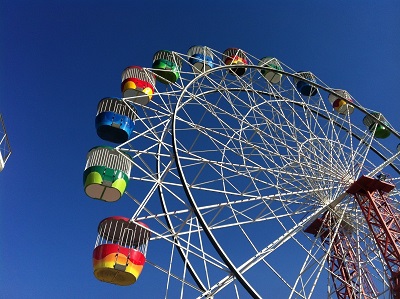 In September the traditional rides at the Luna Park in Piazzale Don Baroni "alle Tagliate" will be organised from August 28th to September 30th. Official inauguration on 28 August in piazzale Don Baroni with many special events.
Over a month of fun and entertainment in the area open to the public to enjoy the largest traveling playground in Italy.
The Luna Park is open on weekdays from 3:00 pm to 7:30 pm and from 8:30 pm to 12:00 am. On holidays and the days before from 10:00 am to 12:00 pm and from 4:00 pm to 12:00 am.
September 22 - "Special Children's Day". Access for disabled children to the traditional September "rides" throughout the day. The children will discover many attractions of the park.
22, 23 and 24 September - "Student party". Three days of fun dedicated to kindergarten, elementary and junior high school students.
The event is included in the Settembre lucchese 2021 program.
Dates
August 28 / September 30, 2021
Start / End Time
10:00 am / 12:00 am
Place
Piazzale Don Baroni, Via delle Tagliate - Lucca