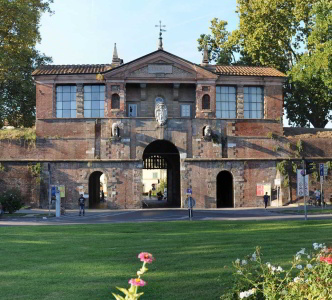 Lucca, una città parlante (Talking Lucca) is a tour to discover the hidden meaning of the names of Lucca's streets and squares. A journey that will reveal often unnoticed details. A deepening of the historical / artistic knowledge of the most important monuments along the way.
Meeting with the guide at 4:30 pm outside Porta San Pietro in Lucca. Total duration of the visit approx. 2 hours. Min 2 adult participants / Max total 10.
Reservations are required within the day before the guided tour by writing to belinda@explorelucca.com or by phone or whatsapp message at +39 328 8246617.
Dates
May 31 / August 30, 2020
Start / End Time
16:30 / 18:30
Place
Historical Center - Lucca
Ticket
€ 10,00 / Free for children up to 15 years.