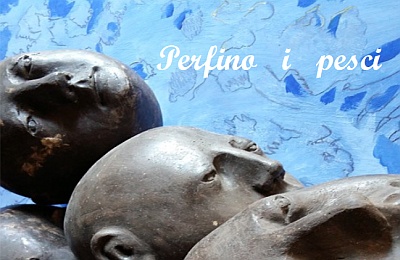 The shipwrecks of migrants, reduced to daily news. The intent of capturing attention and emotions around this tragedy of our time.
Hence the artistic installation by Maria Teresa Elena entitled Perfino i pesci by the Centro Donna Lucca. From 24 to 26 September at the external area of the cultural center Agora.
The use of different art languages - sculpture, poetry and sound - and its "provisional" character opens the installation to any kind of interpretation and fruition. With the sculptures of Paolo Pisano and the poetry of Gabriella De Luca the passers-by who visit the exhibition become actors and spectators of the portrayed tragedy.
Opening on Friday 24 September at 4.00 pm.
On 26 September, International Migrants Day, the exhibition can be visited from 10:00 am / 10:00 pm.
The event is included in the Settembre lucchese 2021 program.
Dates
September 24 / 26, 2021
Start / End Time
6:00 pm / 10:00 pm (24, 25 sept.) - 10:00 am / 10:00 pm (Sept. 26)
Place
External area Agorà. Via delle Trombe, 6 - Lucca