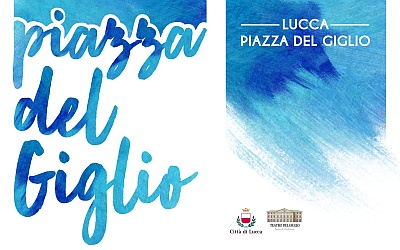 Piazza del Giglio
is a multidisciplinary open air theater festival in summer, held in front of the Giglio theater.
Meetings, opera recitals, jazz concerts, readings, happenings and street theater with excellent performers, international companies and new interesting proposals of the contemporary music and theatre scene.
Scheduled on Friday 16 July

9.30 pm - Piazza del Giglio | Astor Querido. 100 anni con Piazzolla. Tribute to the Argentine musician and composer with Italian roots on the occasion of his hundredth birthday. Open air performance by the dancers Melina Mourino, Luis Emilio Cappelletti Celeste Rey and Sebastian Nieva. Accompanied by Fabrizio Mocata, piano; Silvio Zalambani, sax; Walter Lucherini, bandoneon; Giulia Perelli, narrator.
Tickets on www.teatrodelgiglio.it / www.ticketone.it
Place
Piazza del Giglio - Lucca