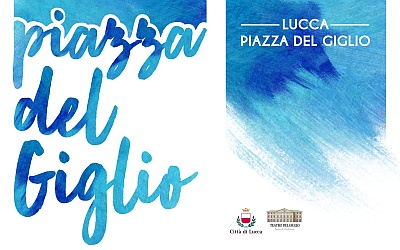 Piazza del Giglio
is a multidisciplinary open air theater festival in summer, held in front of the Giglio theater.
Meetings, opera recitals, jazz concerts, readings, happenings and street theater with excellent performers, international companies and new interesting proposals of the contemporary music and theatre scene.
Scheduled on Saturday and Sunday 11 July

9.30 pm - Giglio theater (inside) | Caligola. Undergod/Upset. A free re-interpretation of Albert Camus' Caligula.
On stage Ian Gualdani, direction and dramaturgy by Jonathan Bertolai, sound Hubert Westkemper, lighting Orlando Bolognesi, sound engineer Luca Contini, scenic elements Rosanna Monti, Giacomo Pecchia scenography.
New production of the Teatro del Carretto.
Tickets on www.teatrodelgiglio.it / www.ticketone.it
Place
Giglio theater. Piazza del Giglio, 13/15 - Lucca