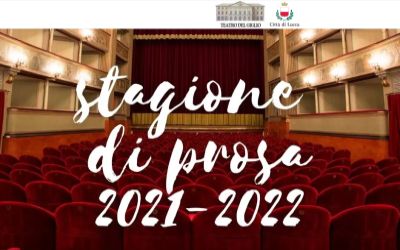 The Giglio theatre, artistic and cultural reference point in Lucca, considered a traditional theatre, offers every year a rich opera programme, which opens the theatre season, but also prose and dance with four performances, from a classical to a contemporary repertoire.
in the programme from February 4 to 6 for the drama season,
Don Chisciotte by Miguel de Cervantes Saavedra. - "Who is crazy? Who is normal? Perhaps those who live in their lucid madness still manage to perform heroic acts. And more: perhaps it takes some kind of madness, even more than courage, to perform heroic acts." Freely inspired by Cervantes' novel.
Directed by Alessio Boni, Roberto Aldorasi, Marcello Prayer. Adapted by Francesco Niccolini. Dramaturgy by Roberto Aldorasi, Alessio Boni, Marcello Prayer and Francesco Niccolini.
With Alessio Boni, Serra Yilmaz, Marcello Prayer and Francesco Meoni, Pietro Faiella, Liliana Massari, Elena Nico. Ronzinante Nicolò Diana. New Theater Production.
Friday 4 February at 9:00pm
Saturday 5 February at 9:00pm
Sunday 6 February at 4:00pm
For info and reservations - +39 0583 465320 (in the opening hours) - biglietteria@teatrodelgiglio.it
Online reservations on ticketone.it / teatrodelgiglio
Dates
December 17, 2021 / April 3, 2022
Place
Giglio theatre, Piazza del Giglio, 13/15 - Lucca