4 stars for the falling stars night
Night of San Lorenzo, this year the show will be extraordinary, the astronomers promise, with ... scrambles up to Ferragosto.
With the new moon and the clear sky this week the Perseiadi, ie the meteors associated with the night of August 10th, the Lacrime di San Lorenzo, are super-active and clearly visible.
To guarantee the best performance, they recommend waiting for the central hours of the night, when the constellation of Perseus is high in the sky and, in theory, one could even see a hundred meteors per hour.
Where to go, however, to guarantee the show?
Vino sotto le stelle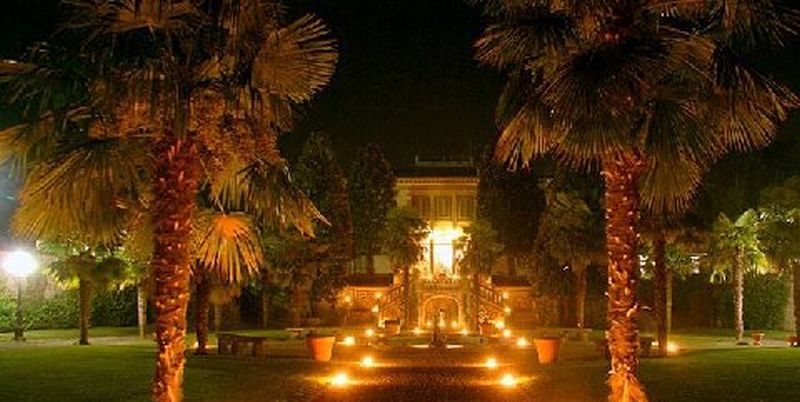 On August 4 and 5, preview on the hills of Lucca in Camigliano (Capannori), with two evenings of good wine and stars at Villa Lazzareschi. Starting at 19:00, on the occasion of the event "Vino sotto le stelle" dedicated to the tasting of the best wines produced by companies associated with the Wine and Oil Road of Lucca and Montecarlo and Versilia and to the observation of the stars curated by the Capannori Astronomical-Ambientometric Observatory and tastings of typical local dishes by the restaurant "I Diavoletti" by Camigliano and the musical accompaniment of the most beautiful ballads of the Celtic tradition, performed by the duo "La Dama e L'Unicorno" (Celtic harp, flute, guitar and voice). In the adjacent lawn the villa will be able to experience the thrill of the flight bound on board the balloon of Elgas Balloon Team. A space (only for adults) will then be reserved for the "Club Amici del Toscano".
(info villa Lazzareschi 0583 428239, FISAR Lucca and Garfagnana tel 338 9354752).
Calici sotto le stelle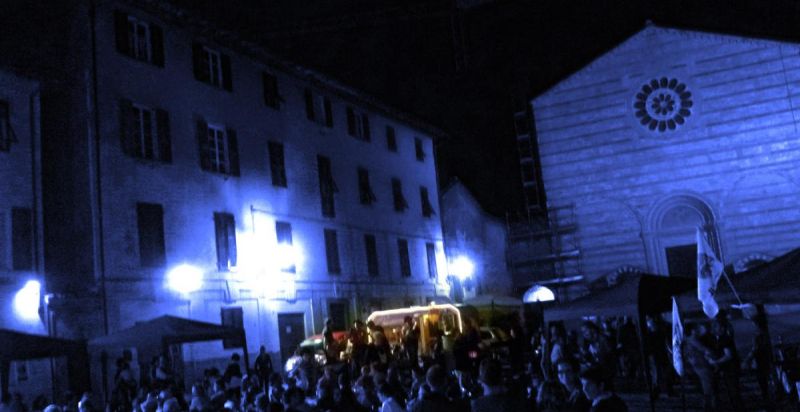 On 10th August, the night of San Lorenzo, in Lucca. In the historic center of the town, we are preparing for the rain of stars in Piazza San Francesco Calici sotto le stelle is the title of an evening in the company of about fifteen local wine exhibitors, the Wine and Oil Road of Lucca and Montecarlo and Versilia and the local merchants who, starting from 19:00 will offer tastings of local wines in exchange of the simple purchase of a personalized glass.
Waiting for the right time you can take advantage to enjoy a good dinner outdoors with typical dishes.
Some restaurants, for the occasion, will put their outdoor tables, directly on the square to allow everyone to share the beautiful night show comfortably.
(info: tel. 0583 495169 - infopointstradavinoeoliolucca@gmail.com)
...infine uscimmo a riveder le stelle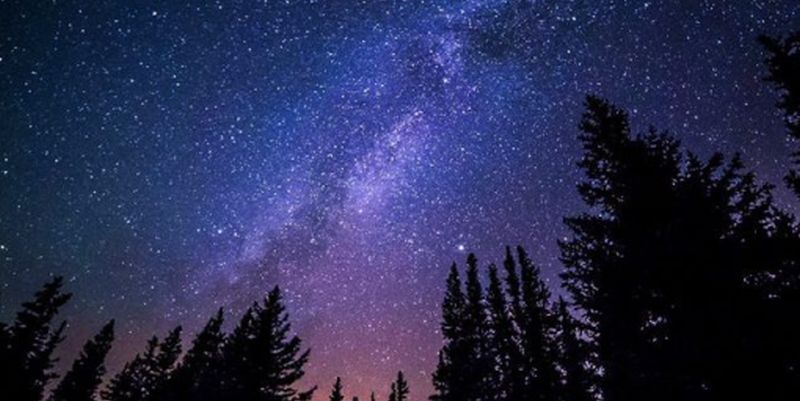 For those who do not want to go home without having made a wish, the appointment is for the evening of the following day, Saturday 11 August, from 21:00 at the Gaia Center at the Orecchiella Nature Reserve, in Alta Val Garfagnana, where is it "... infine uscimmo a riveder le stelle".
Thanks to its position, far from the light pollution of the cities, the Park is one of the last places in Tuscany where the sky, still very dark, allows the observation even of the weakest objects with the telescopes made available by the Association. The suggestive trails of the Perseids, the meteor known to all with the name of shooting stars of San Lorenzo, this summer promise a truly exceptional show, even for the absence of the Moon, which, though fascinating, with its light would limit the observation of the weak "shooting stars". Thanks to the Unione Astrofili Lucchesi in collaboration with the Department of Carabinieri Biodiversity of Lucca, you will be able to observe various celestial objects, among which the major planets like Mars, Saturn and Jupiter, as well as having the opportunity, under a clear sky and free from artificial lights, to admire the falling stars of this period. (Per informazioni: info@ual.lucca.it o Nicola  cell.: 3899115135)
Parco sotto le stelle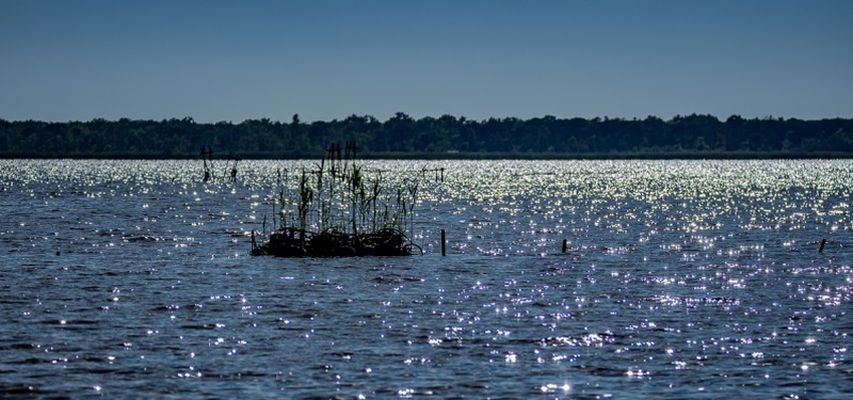 And finally, how not to give thought to one of the most magical places in the area, Lake Massaciuccoli, in the park of Migliarino, San Rossore, Massaciuccoli, which, for this special summer weekend, from 10 to 12 August becomes Parco delle Stelle.
Night of San Lorenzo then immersed in the romantic atmosphere of Lake at night, lulled by the waves and intent on scanning the sky waiting for the star of desire ...
Before it gets dark you can take part in guided tours in the reserve and the archaeological area of Massaciuccoli Romana, enjoy excellent dishes prepared with the products of the Park, music and dance, and then, after the sunset, participate in night excursions by boat on the lake with guided observation of the vault of heaven by AstroVersilia and the Viareggio Astronomical Group, or take a simple walk among reeds and falasks on the water-covered walkways up to the clear, where you can stand up nose up, waiting for the lucky wake!
(info: 0584 975567 o oasi.massaciuccoli@lipu.it)