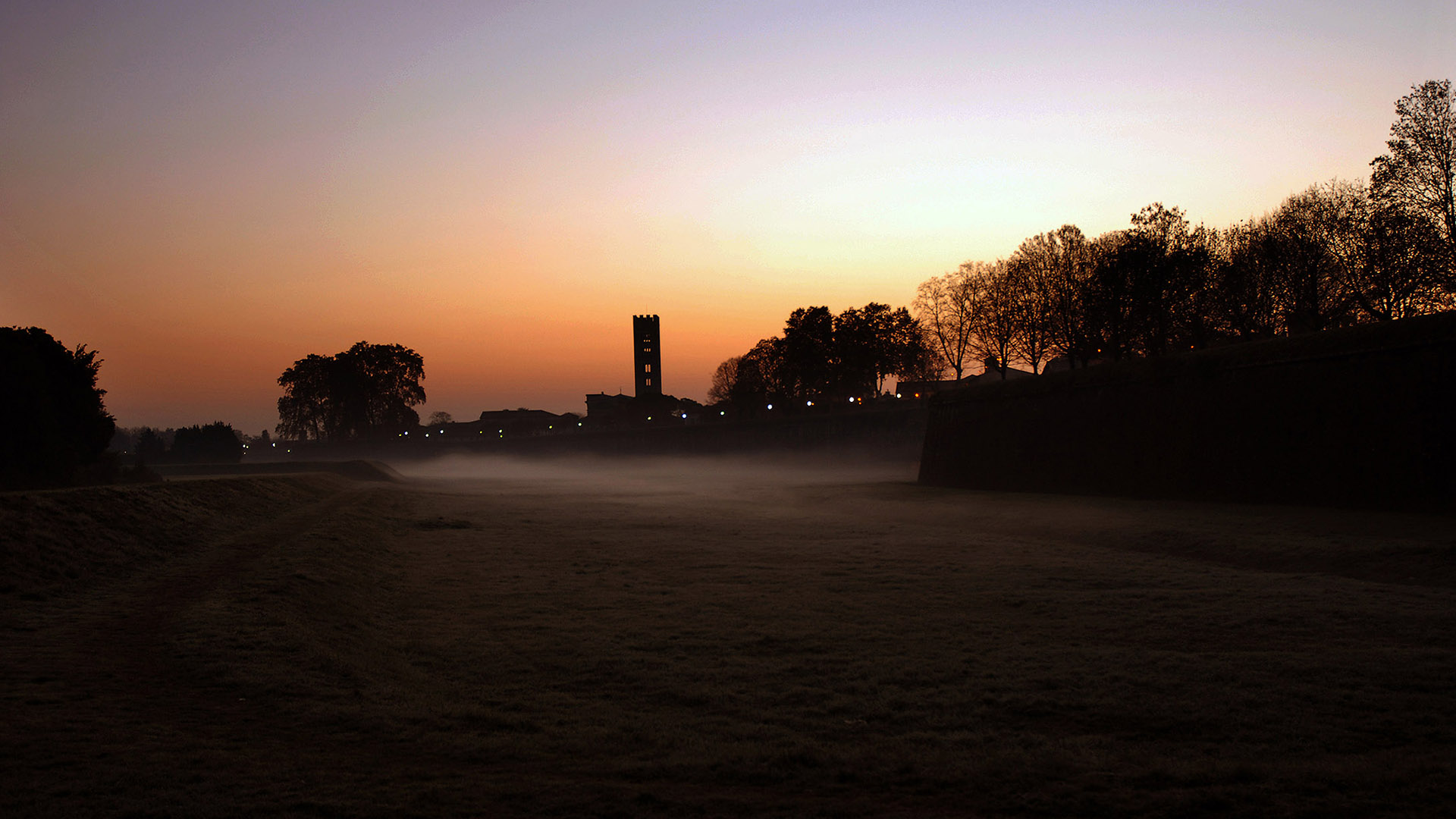 Ilaria del Carretto was the second wife of Paolo Guinigi, Lord of Lucca between 1400 and 1430. After the premature death of the woman (he was only 25 years old), her husband commissioned the sculptor Jacopo della Quercia a sarcophagus of marble and stone, a funeral monument that required the sculptor two full years of work.
The beautiful figure of Ilaria lies on a base decorated by cupids and festoons, of classical inspiration. Her head resting on a pillow, the eyes closed, she seems to be portrayed in sleep. The dress is refined and elegant, with a particular shape, the head decorated with a crown of cloth and flowers. The dog, crouching at her feet, symbolizes marital fidelity.
The work, one of the greatest masterpieces of the fifteenth century sculpture, is the result of the extraordinary encounter between the late-Gothic French ascension of the slender and parallel pleasing drapery with the Renaissance taste of Florentine ascension of the sweet shape of the figure and face .
"... Jacopo cleansed cleanly the marble tried to end with infinite diligence," said historician Giorgio Vasari.
The work was originally located in the southern transept of the Cathedral San Martino at an altar under the patronage of the Guinigi family between the funeral monument of Domenico Bertini (opera by Matteo Civitali) and the angular pillar. The strip of floor with narrow and long stones contrasts with the rest of the pavement, located a short distance away from the wall is a fragment of the laying plan designed to place the monument of Ilaria. It remained here until 1430, when Paolo Guinigi was expelled from the city and all his possessions were confiscated. The sarcophagus of Ilaria was stripped of all those parts that referred to the tyrant: the slab with the coat of arms, then recovered, and a commemorative inscription, lost.
In 1887, after having undergone various movements within the church, the sarcophagus was re-assembled in the north transept of the church, where it remained until its present location in the sacristy of the Cathedral.