Every Friday 
The special atmosphere of a city at night.
Secret alleys and sudden monumental glimpses are an invitation to visit Lucca even in this particular silence.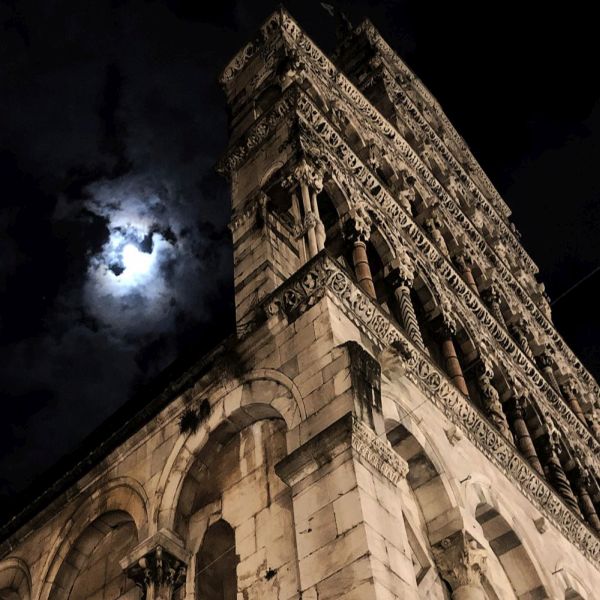 The towns discreet charm is revealed little by little walking through its narrow and ancient streets, admiring the white marble piers of its churches.
The most intriguing and evocative secrets of its history are hidden behind the facades of the sober noble palaces, in the darkest corners of its Romanesque churches, behind the walls that hide secret gardens or inside mysterious undergrounds.
Meeting point: piazza San Michele
Guided tour start: 9:10 pm
Duration: about 2 hours
Languages: Italian / English
Cost per person: € 10.00 - free for children up to 15 years, if accompanied by a paying adult. Reservation requested. 
For information and reservations: Turislucca
Via Ridolfi, 43 - 55100 Lucca
Tel +39 0583 342404 - Fax +39 0583 342525  - turislucca@turislucca.com
www.turislucca.com