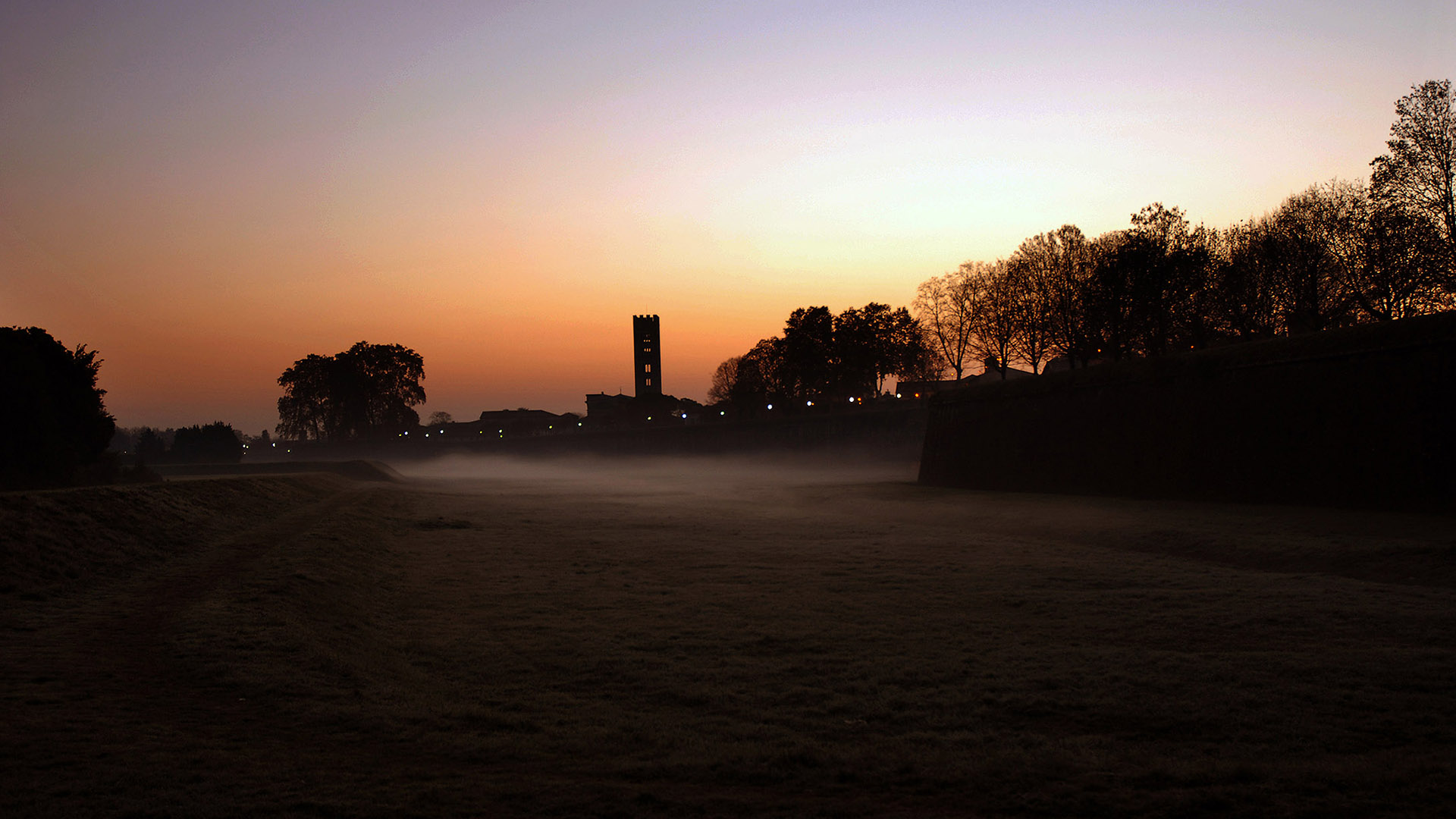 CONTACT
ADDRESS: Via Santa Giustina Lucca
Palazzo Orsetti or Palazzo Diodati Orsetti is an ancient building in Lucca built by the Diodati family in the sixteenth century, on the foundations of a medieval palace.
Today is one of the locations of the municipality of Lucca, where the offices of the mayor and of the council are located.
In front of the building there is a garden, surrounded by high walls. The palace has two impressive facades, both with monumental entrances. The frames in sandstone have trophies in relief; on the top of one of the portals there is a newt, on the other one a mermaid.
Interior
Both entrances lead to a long corridor in the middle of which begins a spectacular staircase. From a courtyard, which is accessible from Via Santa Giustina, you enter a side entrance where there is a painting of "Santa Cecilia" by Onofrio Avellino. On the ground floor of the north wing there are some nice rooms with wall paintings of the nineteenth century. On the staircase there are several paintings depicting the elderly, the flag bearers and the senators of the Republic of Lucca. On the landing it is possible to admire "The conspiracy against Wallenstein" by Pietro Paolini and a Cupid and Psyche by Pontormo.
On the first floor there are several beautiful rooms including the Mirrors Room and the Music Room.
The Mirrors Room
This room was the ballroom of the palace. It is decorated with original eighteenth-century Empire furniture. The hall is used for official meetings.
The Green Room
This room was the living room of the palace. It owes its name to green curtains and green brocade upholstery covering the walls. Today it is used for civil marriages.
The Music Room
This room is furnished with original furniture and upholstery. It has a beautiful chandelier of the eighteenth century and sumptuous red curtains. The acoustics of the room has been carefully projected by the architect who built it.
Other rooms
On the main floor there are other rooms decorated in neoclassical style. In one of them you can see a beautiful picture of the seventeenth century with the allegory of the Republic of Lucca bearing the motto Caritas et Veritas Iustitia et Pax Osculatae Sunt. On the top floor of the building the rooms are placed along long corridors lit by light sockets placed on the roof. Two rooms in the north wing of the sixteenth century still preserve ceilings decorated with wooden beams.