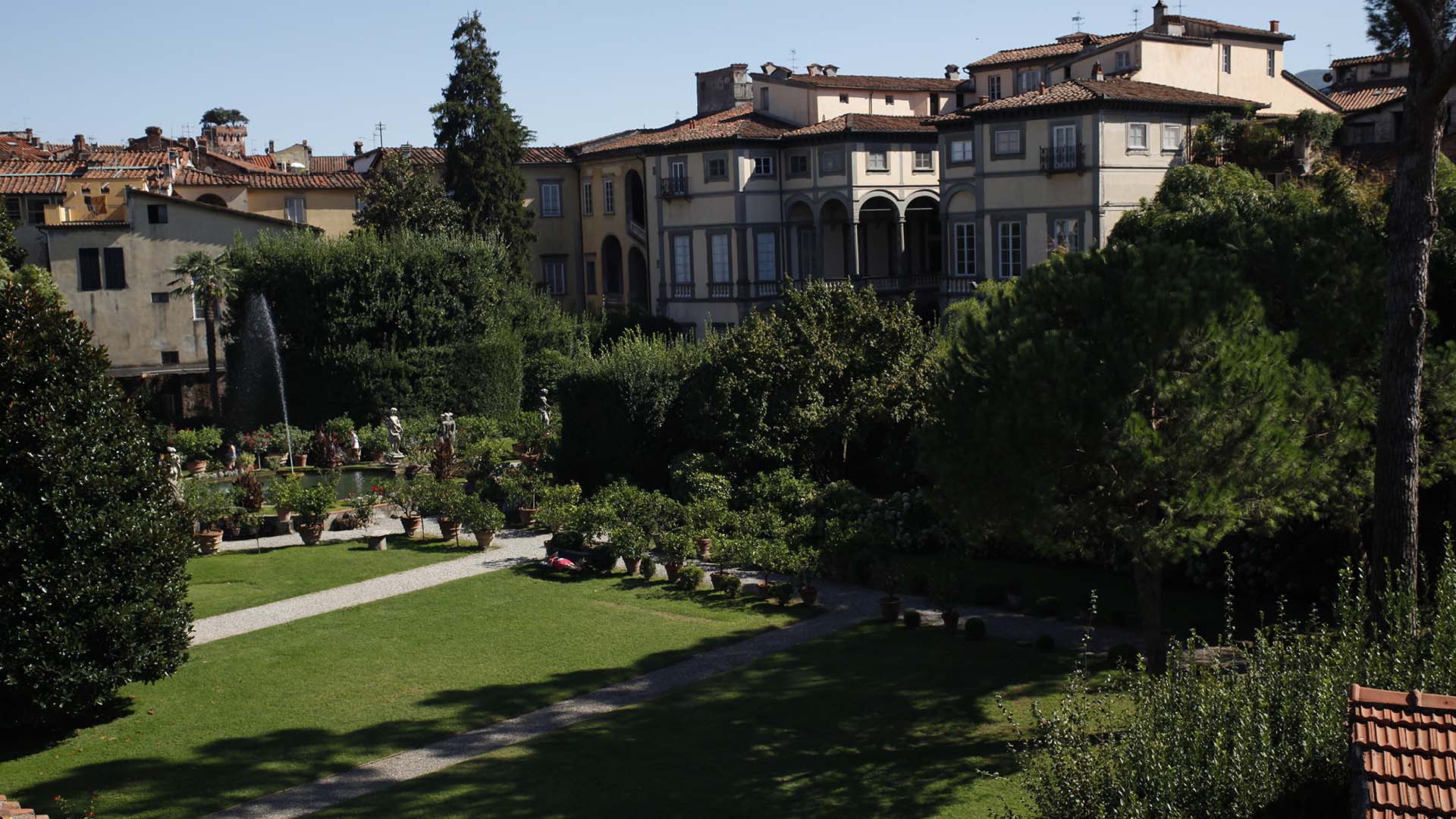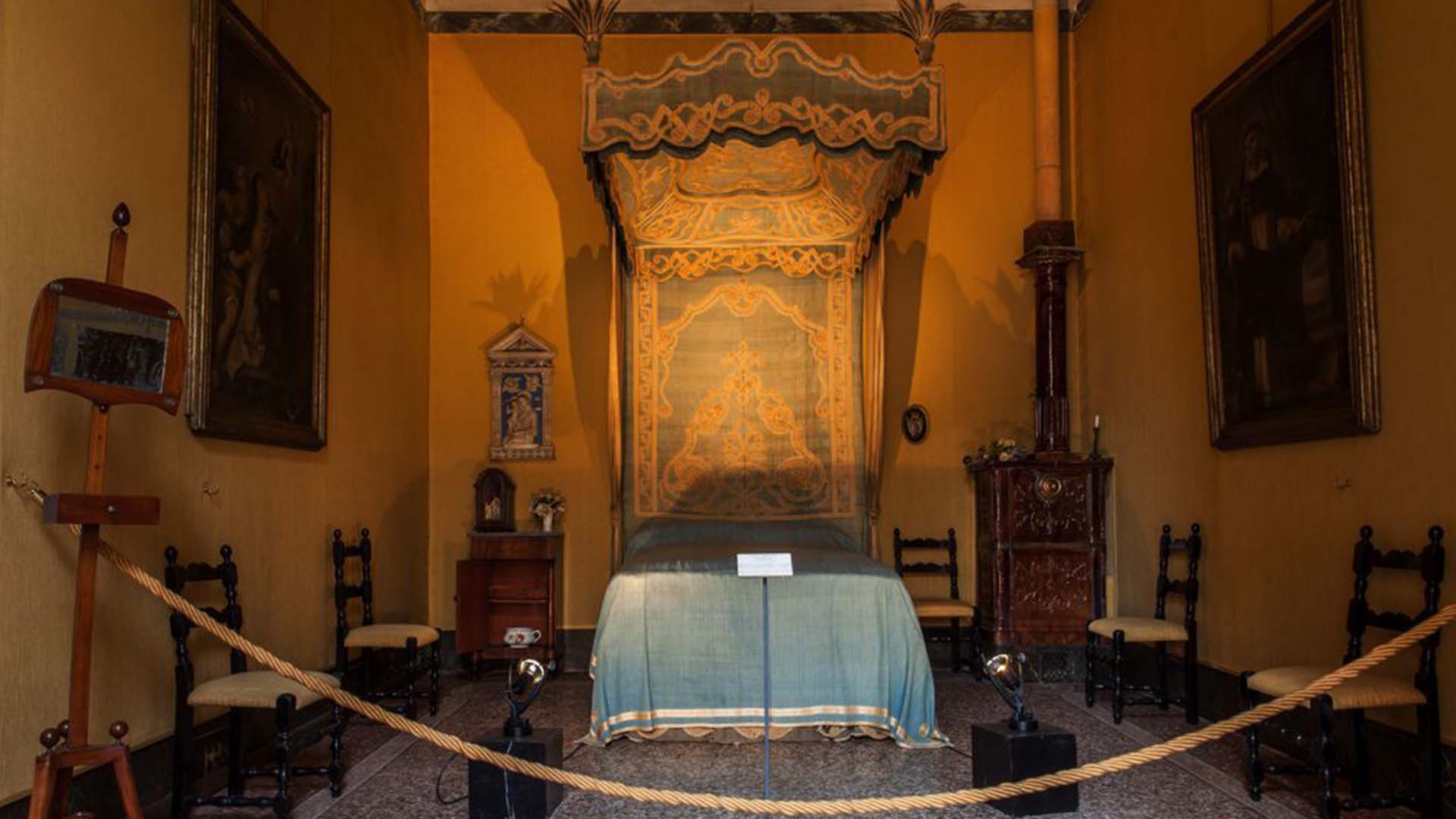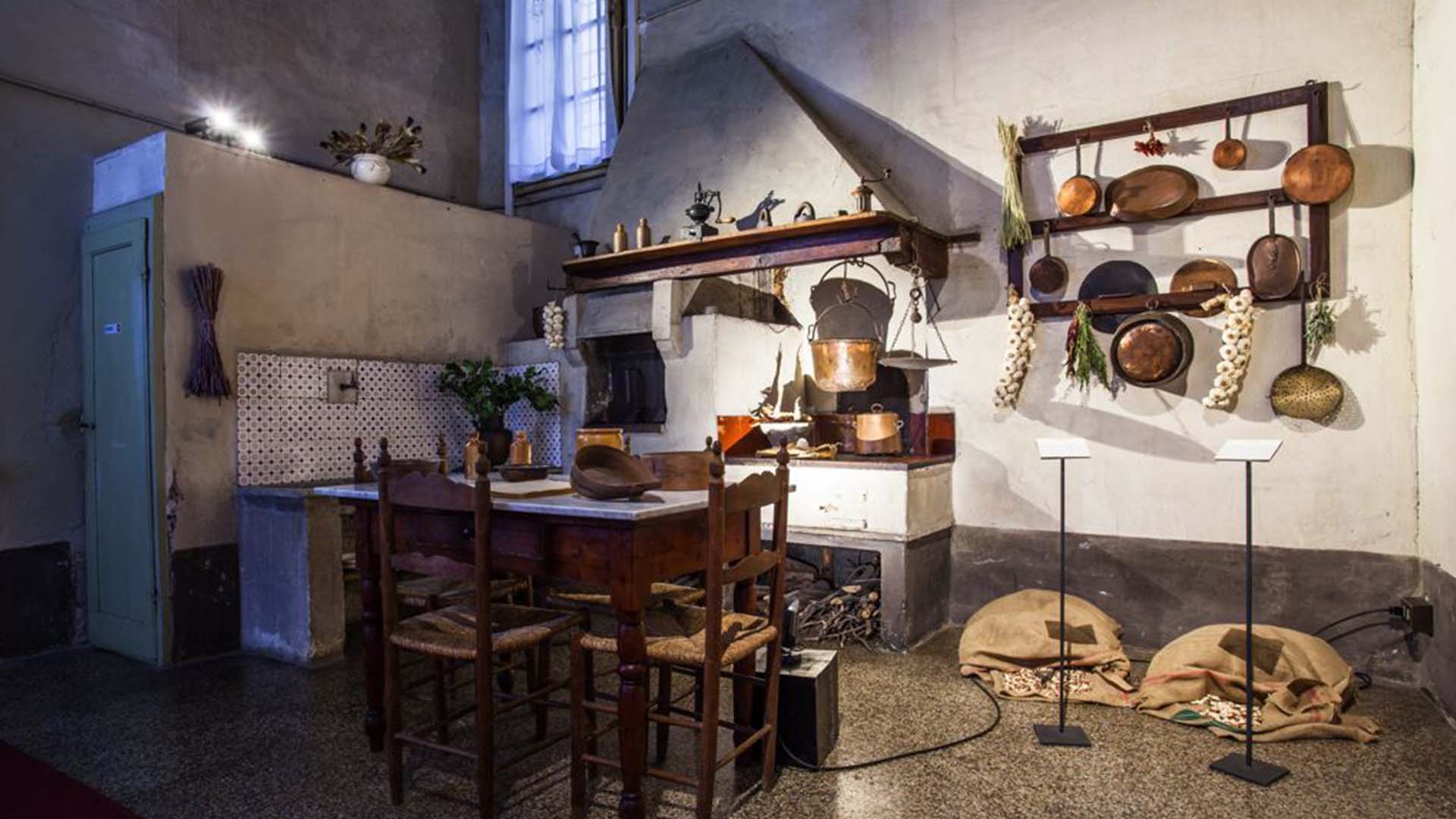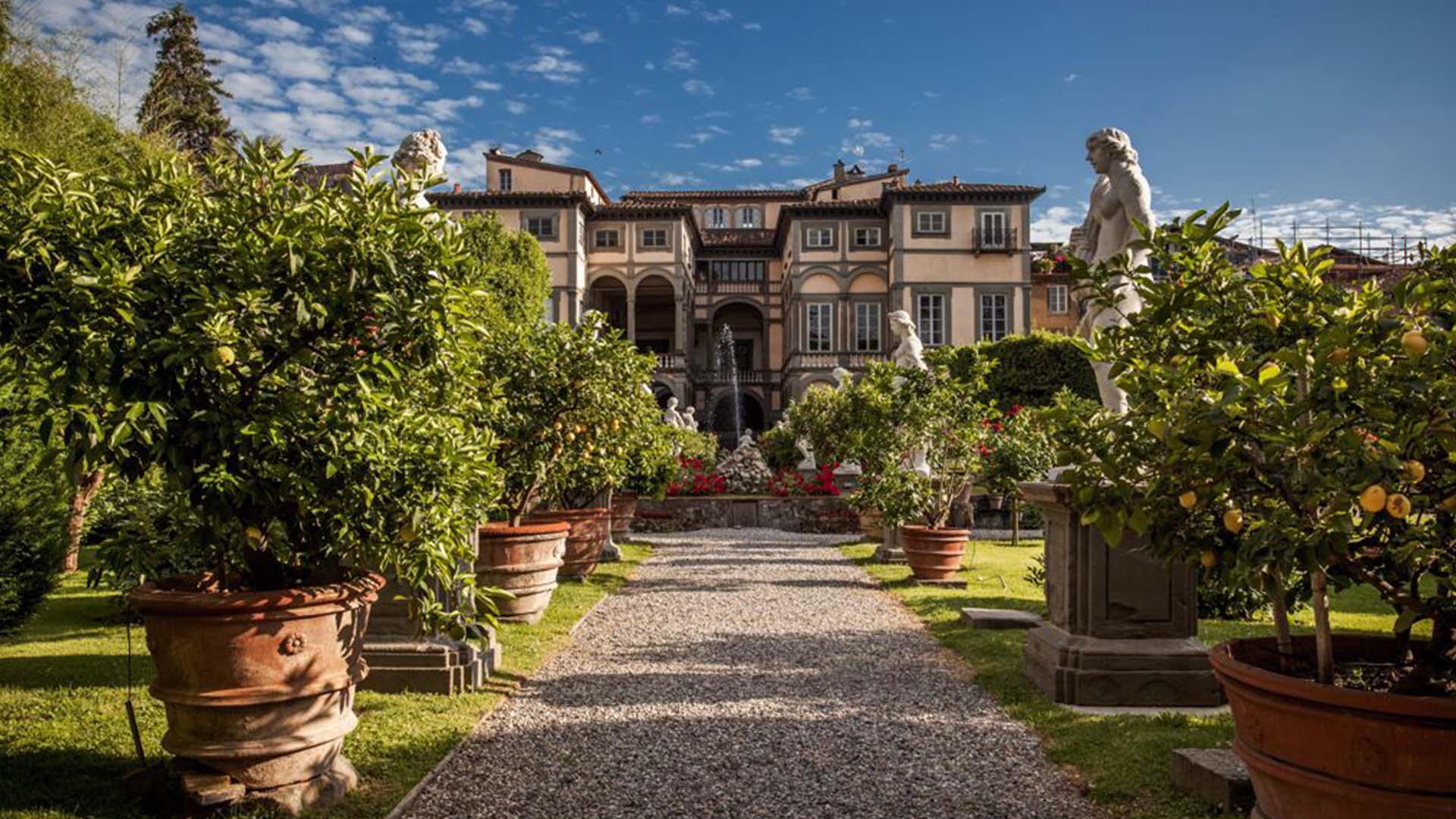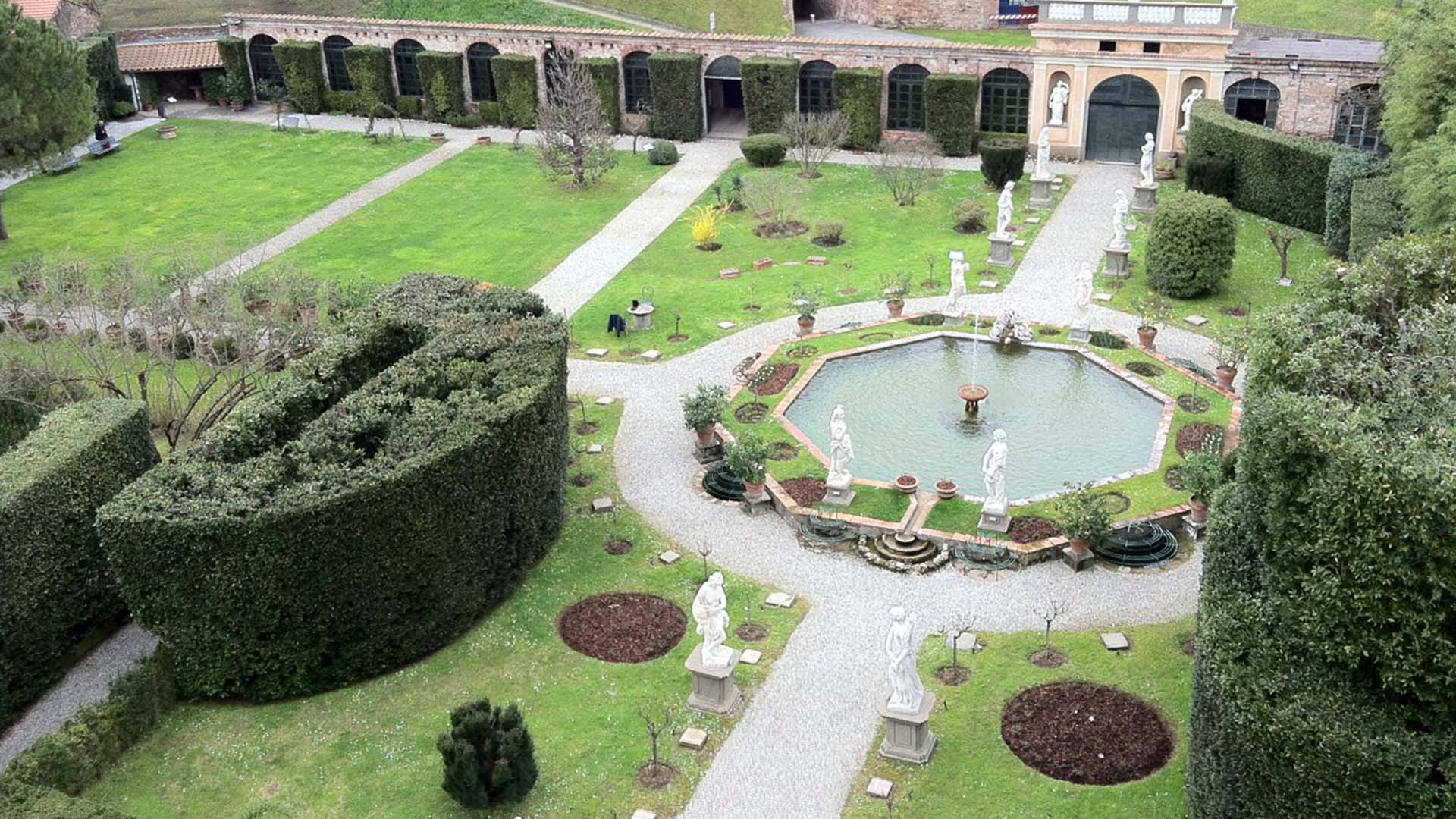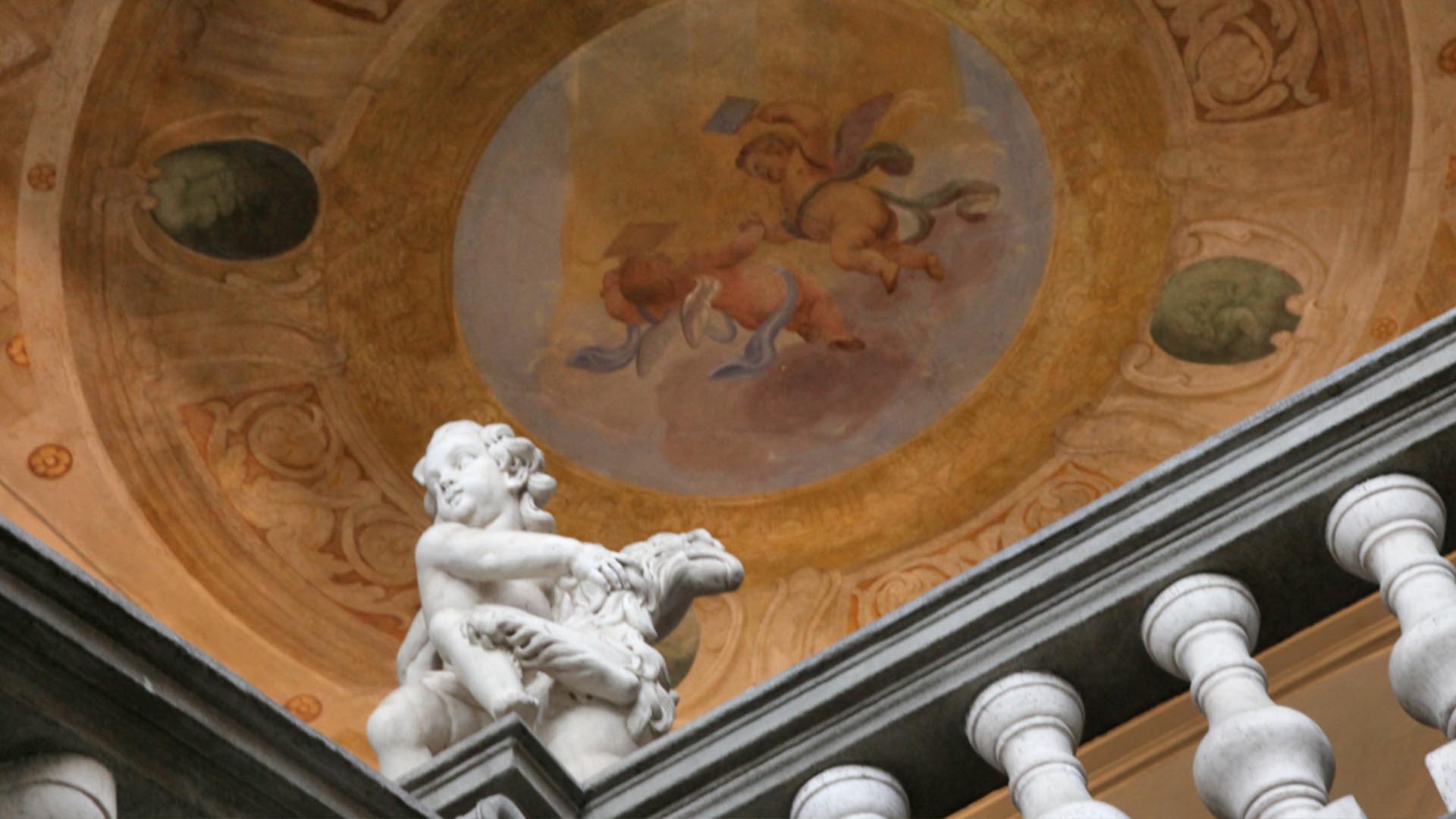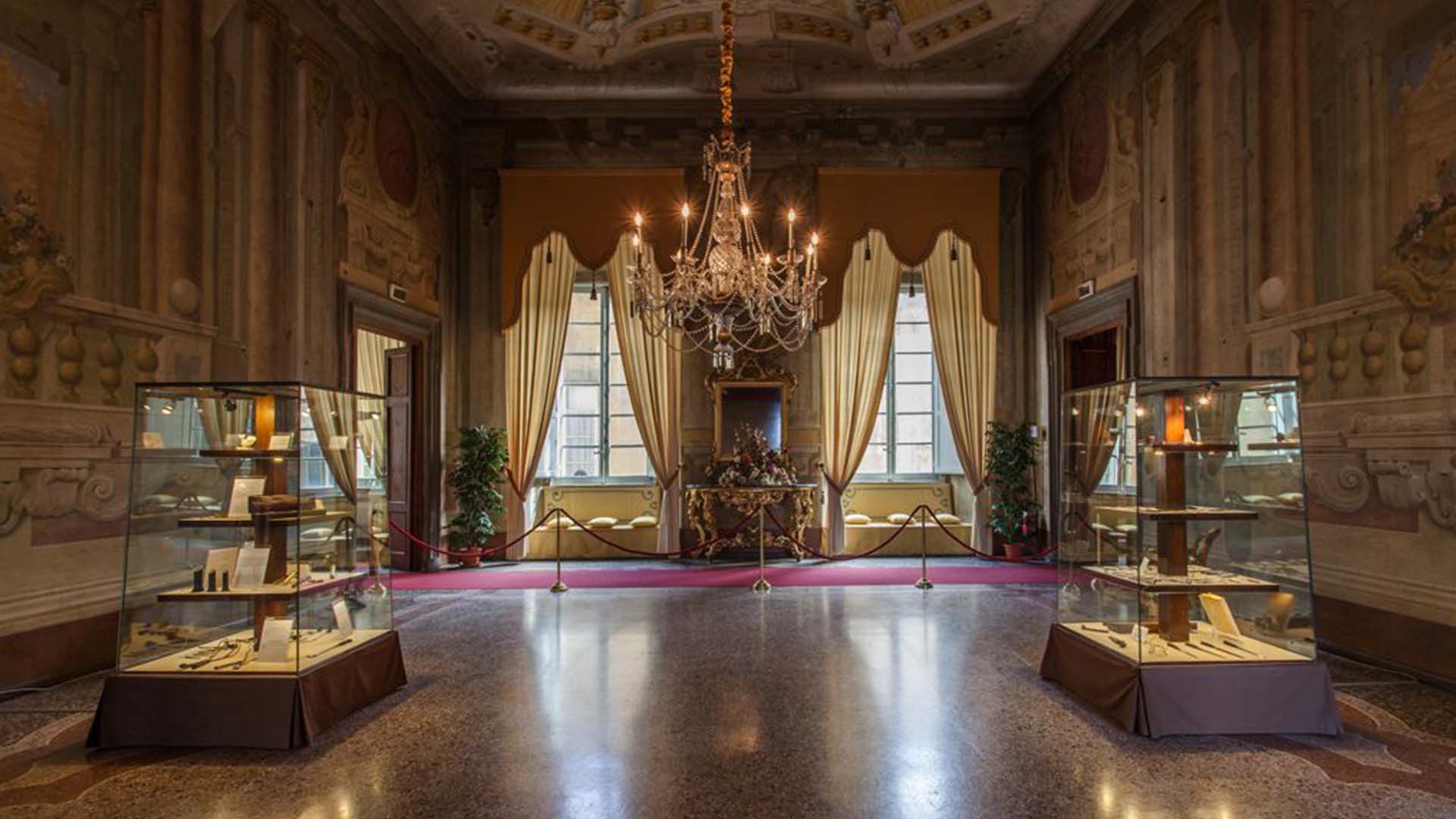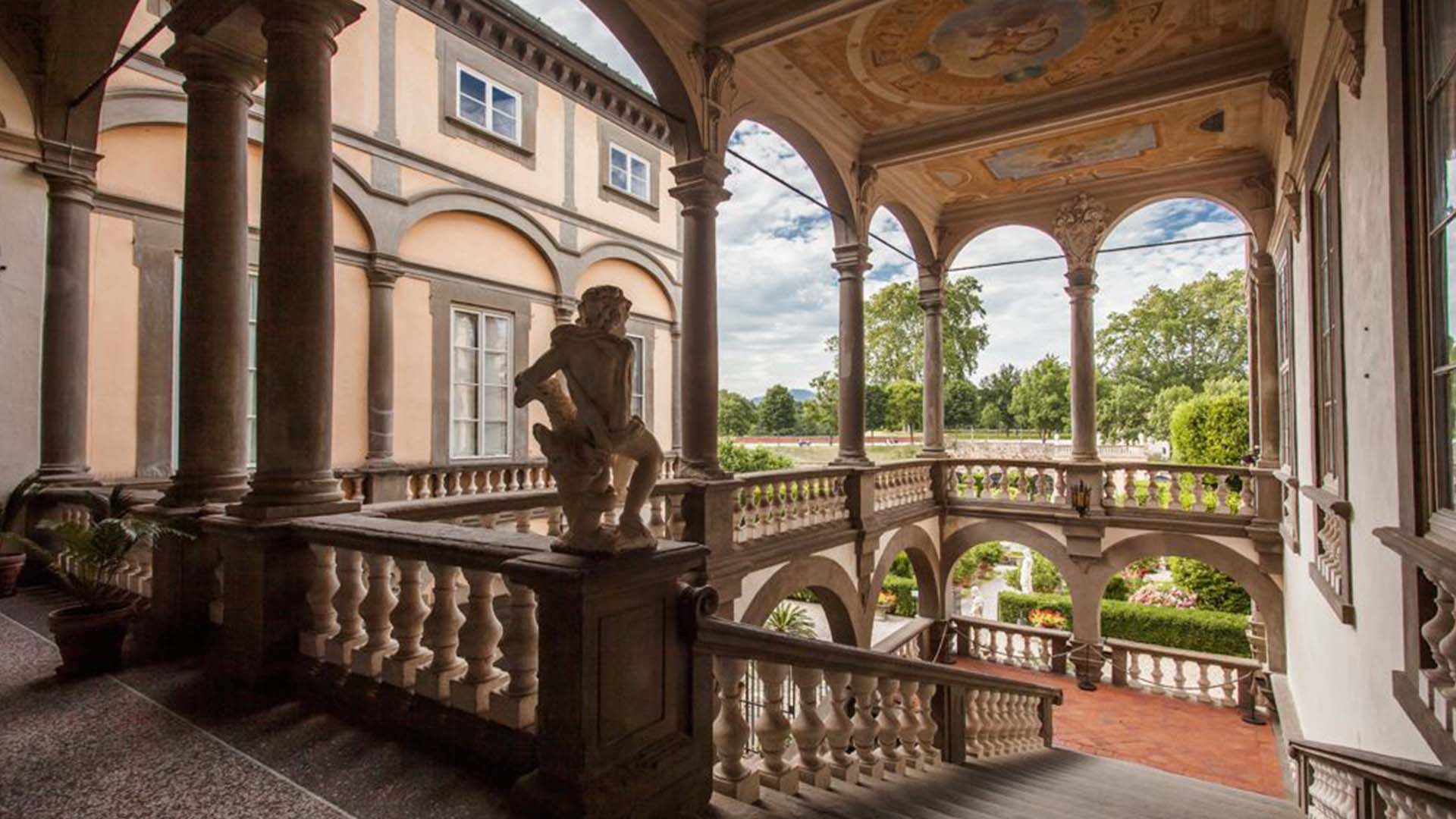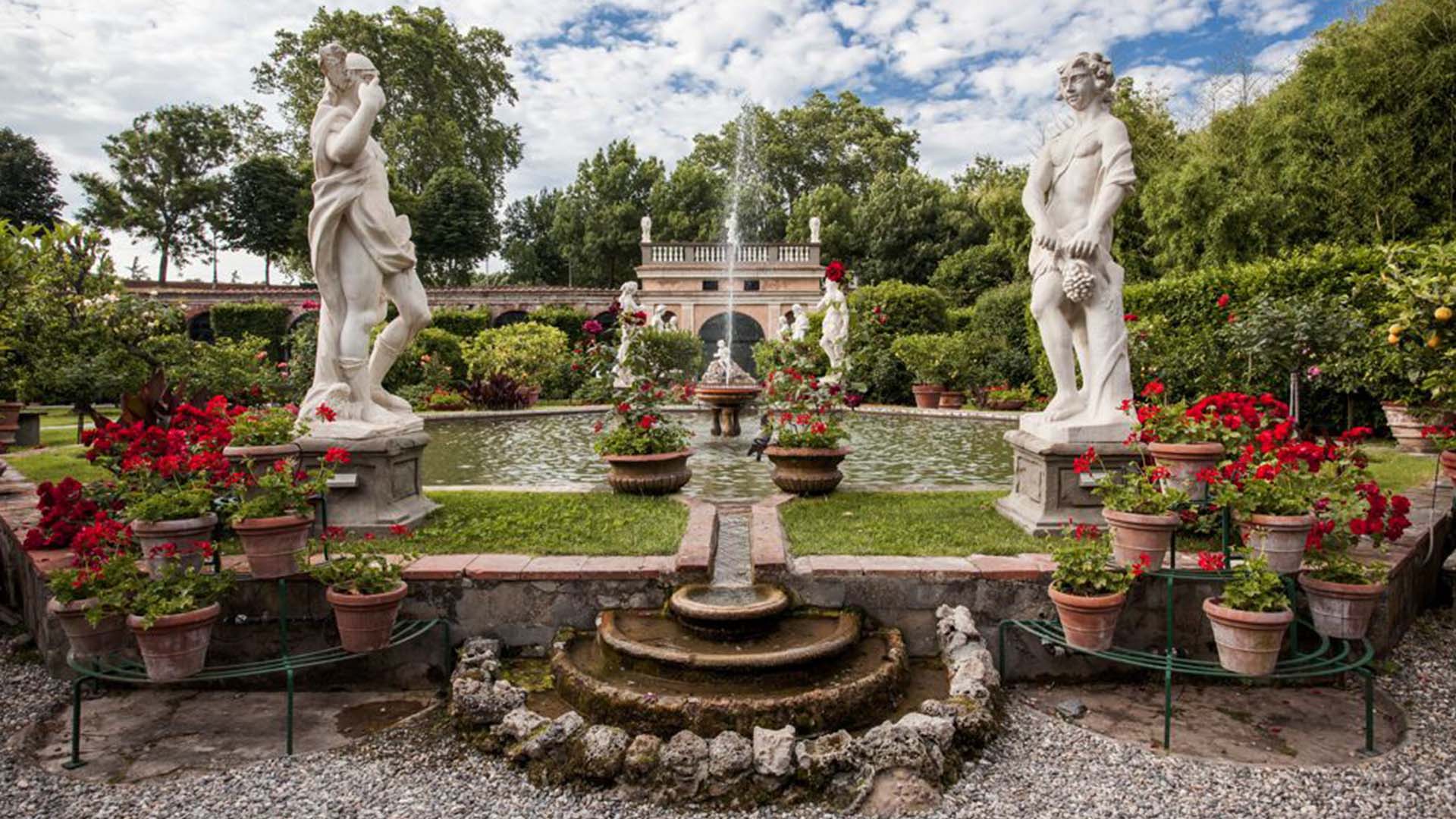 The construction of Palazzo Pfanner dates back to 1660. The Moriconi family, who were amongst the patrician merchants of Lucca, commissioned the building. After their economic failure, the Moriconi were forced to sell the building to the Controni in 1680, silk merchants who had ascended to the noble class.
The Controni dedicated themselves to the expansion of the building: to 1686 they realised the monumental staircase allegedly based on a project by architect Domenico Martinelli, who used to work in European capitals such as Vienna and Prague. In the early 18th century they commissioned, probably to Filippo Juvarra, the redevelopment of the rear garden and at the same time they entrusted to the local "quadraturisti' painters some frescoes for the vaults of the sitting room and for the interiors.
The story of the Pfanner family intertwined with the centuries-old history of the Palace in the mid 19th century. It was Felix Pfanner, a brewer from Hörbranz (Austria), but with a Bavarian family, who gradually acquired the whole building after having based there one of the first breweries in Italy, since 1846. The historic Pfanner Brewery, a very pleasant place of production and tasting, placed between the garden and the cellars of the Palace, closed in 1929. The building is still owned by the Pfanner family, which, since 1995, has embarked on a challenging work of promoting the restoration of the Palazzo and opening it to visitors.
With its garden, ornamental flowers, tall trees and potted lemon trees that accompany the eighteenth-century statues depicting Greek gods and the Four Seasons, the garden of Palazzo Pfanner, clearly visible both from the city walls and from the staircase, is a fine example of Baroque garden in the heart of medieval Lucca. The octagonal tank located at the intersection of the two central avenues, together with the elegant orangerie in the north side, adorn a green area that in the late 19th century, the Belle Epoque, framed the Pfanner Brewery and, more recently, in 1996, was chosen as location for the movie "The Portrait of a Lady," starring Nicole Kidman and John Malkovich.
The monumental staircase, famous as being in the Monicelli's movie "Il Marchese del Grillo" (1981), leads inside the noble residence, to a spacious lounge with frescoes by Pietro Paolo Scorsini dating back to the early 18th century, and richly furnished side rooms, as a bedroom where, in 1692, the romance between Prince Frederik of Denmark and the noblewoman Maria Maddalena Trenta took place, and a historic kitchen.
The building houses a permanent exhibition of medical and surgical instruments from the end of the 19th century, which belonged to Pietro Pfanner, a famous physician, philanthropist and mayor of Lucca from 1920 to 1922.