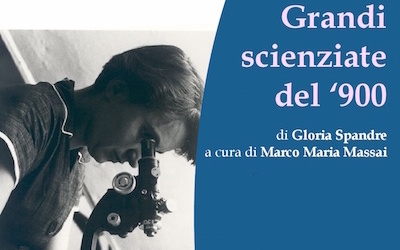 On the occasion of the celebrations for International Women's Day, the Tobino Room of Palazzo Ducale hosts the exhibition Great Scientists of the Twentieth Century by Gloria Spandre, curated by Marco Maria Massai.
The protagonists of the exhibition are the faces, stories and works of great women, famous and less known, who have dedicated their lives to scientific research. Commitment, passion and extraordinary skills that have contributed decisively to the advancement of world scientific knowledge.
Women whose name is imprinted in history, but also equally smart and daring women, who have not obtained the right recognition for their work due to prejudice and discrimination. Like Marie and Irène Curie and Rita Levi-Montalcini, whose work was crowned with the highest recognition in the scientific world, the Nobel Prize, but also like Rosalind Franklin, Ida Noddack and Lise Meitner, who did not have the fame in life that they deserved.
Start / End Time
(mon / fri) 9:00 am / 1:00 pm - (tue / thu / sat / sun) 3:00 pm / 6:00 pm
Place
Sala Tobino. Palazzo Ducale - Lucca