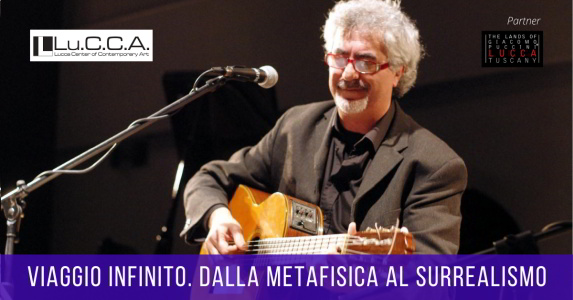 Stories about music told by the musician Giulio D'Agnello.
Online event on the FB page / acebook.com/luccamuseum  on Wednesday 16 December at 6:00 pm with "Viaggio infinito. Dalla Metafisica al Surrealismo" (Infinite journey. From Metaphysics to Surrealism).
D'Agnello presents a personal version of Metaphysics and Surrealism through words and guitar, from the Lu.C.C.A. - Lucca Center of Contemporary Art which hosts the exhibition "La realtà svelata. Il Surrealismo e la metafisica del sogno" (The unveiled reality. Surrealism and the metaphysics of dreams).
The narration is part of the Latin song-writer tradition with music by Gaber-Luporini, Paoli, Conte, Battisti-Panella and the Cuban singer Silvio Rodríguez.
For information please call +39 0583 492180 or write to info@luccamuseum.com.