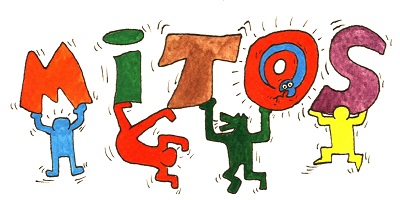 "People who shout violent words, cannot see, do not hear, do not think at all" (D. Silvestri). From this sentence the theme of the 13th MITOS review, entitled "Voglia di gridare!" (Desire for shouting), Which like every year makes Lucca the meeting point for the Italian social theater. Within MITOS 2020 there will be workshops with registration and free admission shows on the theme of the cry and the desire to shout, to tell, to express our feelings ... and how the Social Theater can channel our desire to shout, giving voice to those who have none.

In the workshops, from Thursday 20 to Friday 21 August, topics on the theme of the cry, its use, its derivatives will be explored. The relationship between human beings and the planet and other existential facets. The meeting also consists of evenings dedicated to Social Theater shows open to all.

The theatrical performances scheduled:

Thursday 20 August
9.30 pm - Room of the frescoes in the cloister of San Micheletto | Social Theater Show. Playback theater performance entitled Voglia di scream, based on the stories told by people from the audience. Curated by the Empatheatre theater company.

Friday 21 August
9.30 pm - Room of the frescoes in the cloister of San Micheletto | Synchronicities in Movement, music and theater performances, dreamlike and ironic paintings of the figure of the educator, by the educators of the Arte in giro project, Reggio Emilia's Giro del cielo social cooperative.
Complete program of the event and registration for the workshops on the website www.empatheatre.it and on the Facebook page Empatheatre. Compagnia dei Salvastorie.
Dates
20 / 21 august 2020
Start / End Time
21:30 / 23:30
Place
Complesso monumentale San Micheletto. Via San Micheletto, 3 - Lucca